Elon Reeve Musk was born on June 28, 1971, in one of South Africa's three capital cities – Pretoria, the city of Tshwane. He is a worldwide famous business magnate, industrial designer and engineer. As of this writing, Elon is an early investor, CEO and product architect of Tesla, Inc.; the founder, CEO, CTO and chief designer of SpaceX; co-founder of Neuralink; founder of The Boring Company and co-founder and initial co-chairman of OpenAI.
A Young Man of Extraordinary
Musk attended Waterkloof House Preparatory School and Bryanston High School before graduating from Pretoria Boys High School. In his school days, Elon Musk was an avid reader. But at the age of 10, he felt an interest in computers. He started by using the Commodore VIC-20, an 8-bit home computer made by Commodore Business Machines. Using a manual of this machine, young Elon has learned computer programming.
In 1984, at the age of 12, Musk wrote a game he called Blastar. The mission of the player (who acts as a space pilot) in Blastar is to destroy a foe ship that carries deadly cargo-hydrogen bombs. The game looks like a mix of Space Invaders and Asteroids, although the gameplay is much simpler than in the games mentioned. More than two ships never appear on the screen, and there are very few sound effects. Later he sold Blastar for $500 to a «PC and Office Technology» magazine. In Musk's biographical book, «Elon Musk: Tesla, SpaceX, and the Quest for a Fantastic Future» – you can find the code of Elon Musk's game and if you want to try it, follow the link Blastar. According to Elon, the reason he got interested in tech was video games. He started programming for video games and found computers and tech interesting through gaming. Also, Musk thinks that video games are a powerful force for getting young kids interested in technologies because video gaming has way bigger knock-on effects than people may realize.
It's funny to fantasize that Elon Musk might have become a game developer. In theory, he could make a difference in the world of gaming. It is especially interesting to imagine this hypothetical situation of Elon Musk working in the online gambling industry. In such a contingency, Elon Musk's online casino could have become the pride and joy of Canada, where he entered Queen's University in 1989, avoiding mandatory service in the South African military. It is intriguing, how could simple games like blackjack, slots and roulette be transformed with the guidance of such a man? And what kind of live show games he could turn into reality is hard even to see.
But let's get back to the story: after two years of studying at Canadian Queen's University, Elon transferred to the University of Pennsylvania, where he received two bachelor's degrees in physics and economics. In 1995 he moved to California to begin a Ph.D. at Stanford University, but in two days he decided to leave it. And the career of the greatest entrepreneur of the 21st century started.
Zip2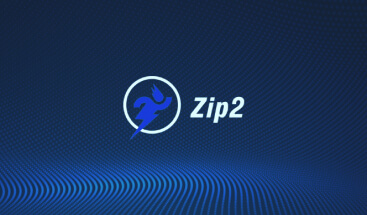 In tandem with his brother Kimbal and Greg Kouri, in 1995, Elon started a web software company Zip2. The company provided and licensed online city guide software to newspapers. Musk says that they could only afford one computer before the company became successful. And he was coding at night because, in the daytime, the website was up. Also, he couldn't pay his rent, so he was sleeping on the couch in the office. Luckily, in 1999 Compaq acquired Zip2 for US$307 million in cash, and Musk received his 7 percent share from the sale – US$22 million.
PayPal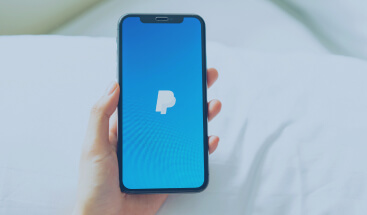 With US$10 million from the sale of Zip2 on the eve of the millennium, Elon founded X.com – an email payment company with online financial services, so to say, one of the first online banks. In a year, X.com merged with Confinity, which had a money-transfer service – PayPal. The newly merged company focused on online money-transfer services and in 2001 it was renamed into PayPal. Before the sale of the company to eBay, Musk owned 11.7% of its shares. So in 2002, he received US$165 million, when PayPal was acquired by eBay for US$1.5 billion in stock. Later in 2017, explaining it for having some sentimental value to him, Elon purchased the X.com domain back from PayPal for an undisclosed amount.
SpaceX
Space Exploration Technologies Corporation was founded by Elon Musk in 2002 , with the long-term goal of creating a true spacefaring civilization.
For the first time in history, a commercial company launched a vehicle that berthed with ISS on May 25, 2012. On that day the Dragon vehicle made by SpaceX berthed with the International Space Station.
In addition to space jets, SpaceX began the development of the Starlink – a satellite internet constellation providing satellite Internet access, in the long run, for the whole planet.
Another great move of SpaceX was on May 30, 2020. For the first time in history, a commercial company launched a manned flight. This made SpaceX the first private company that succeeded and placed a person into orbit and berthed with the ISS.
Tesla

Musk led the Series A round of investment in February 2004 and joined Tesla as its chair of the board. In 2008 he became the Product Architect and the CEO of the company. Musk holds these positions up until now, and under his leadership, the company is definitely on the rise.
In 2014, Elon announced that technology patents of Tesla are now allowed to be used by anyone in good faith. He made it on purpose to entice other manufacturers to speed up the development of electric cars.
Musk opened Tesla's Shanghai Gigafactory in China In 2019. It was the first company's large-scale plant outside the U.S. and unveiled the Tesla Cybertruck, one of the most futuristic-looking vehicles in the world. This all-electric pickup truck is slated to start commercial production in late 2021, so, as of this writing, we are still waiting for it.
Also, he visited E3 in 2019 to announce the addition of video games to Tesla vehicles and even hinted at developing games for his space shuttles going to Mars. As we can see, Elon prefers gaming to pass the time. Maybe he is going to develop an online casino with some tournaments for the shuttles. For sure, Elon Musk's video games, especially live gambling shows, can grip the astronaut's attention for long hours of flight to Mars.
Hyperloop
In 2011 Elon envisioned the system a high-speed transportation system. It was a system of pressurized capsules riding on an air cushion driven by linear induction motors and air compressors inside of the incorporating reduced-pressure tubes. Musk assigned a dozen engineers from SpaceX and Tesla for creating the designs and the concepts of Hyperloop. In 2013 the alpha design was published in a whitepaper in Tesla and SpaceX blogs. The document scoped out the technology and a notional route: between the Greater Los Angeles Area and the San Francisco Bay Area, with a total cost of US$6 billion. The uniqueness of the proposed transportation system was that Hyperloop is cheaper than any other transport for such long distances.
OpenAI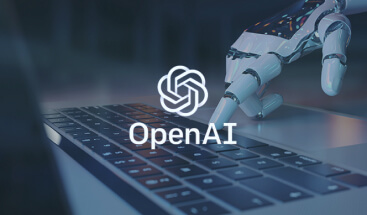 In 2015, Musk announced the creation of a not-for-profit research and deployment company – OpenAI. The mission of the company is to ensure that artificial general intelligence benefits all of humanity. In 2018 Musk left the company to avoid possible conflicts as CEO of Tesla as Tesla became highly involved in AI through Tesla Autopilot.
Neuralink

In 2016, Elon co-founded Neuralink, a neurotechnology start-up to integrate the human brain with artificial intelligence. The company creates devices that can be implanted in the human brain to help human beings merge with software and use artificial intelligence for personal needs. In perspective, these enhancements could soon cure paralysis, deafness, blindness, and other disabilities.
Memes, Twitter and Flamethrowers
In addition to his incredible work in the field of technology and engineering, Elon Musk is an influencer and opinion leader.
His Twitter is the way to be in touch with the audience. Elon usually posts hot news about his projects, answers people's questions and expresses his point of view on Twitter. One of his followers asked the entrepreneur about his favorite video games. And Elon named a list of games from well-known and popular franchises he used to play. Musk plays such video games as Mass Effect 2, BioShock, Deus Ex, Half-Life 2, Fallout: New Vegas, Saints Row IV and Fallout 3. He definitely prefers games with an open world and social conflicts in the plot. This tweet gives us a reason to think that if Musk were in the gambling industry, he would also prefer the classics. Just imagine «Rocket Slots» or «Hyperspeed Blackjack». Who knows, maybe tomorrow, an eccentric billionaire will create a second to none online casino.
Elon Musk is definitely a media person, and sometimes it gives occasion to different memes. The best-known meme appeared after the podcast with comedian Joe Rogan, where Musk has smoked marijuana live on the web. «Joe Rogan Experience» is recording in California, so it was 100% legal. But Elon taking a drag on the joint became a meme. The next great meme with Elon Musk was about his child's name X Æ A-12. This unusual name provoked a new wave of jokes on the Web.
Also, he has some great appearances in the movies. Elon was in Iron Man 2, The Simpsons, Young Sheldon, The Big Bang Theory, South Park and Rick and Morty. But he doesn't do it just for fun, Musk also uses his fame for marketing purposes. As a merchandising and publicity stunt, in 2018, Musk said that The Boring Company sold 2000 «flamethrowers» allegedly inspired by the film «Spaceballs».
Speaking of Elon Musk, we can only say with certainty that the gaming community definitely will be happy with his arrival in the industry.