What criteria get Сanadian online casinos to the RMC reviews?
Canadian gamblers agree on anticipations when it comes to online casinos, seeking impartial assessments through reviews. We've gathered all the major criteria they'd like to see in every review in one set of items.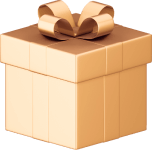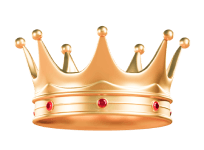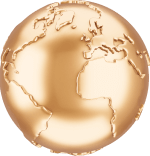 Elevating Casino Ratings for Informed Gambling Decisions
In the world of online gambling, the quest for authenticity and impartiality defines the mission of every casino review site. At RMC, our skilled team consists of individuals deeply immersed in the online gambling scene, with an inherent understanding of the gambler's perspective as passionate enthusiasts themselves.
Beyond simply portraying casino operators, players in Canada look for insights into unscrupulous establishments that have gained notoriety due to fraudulent activities. Acknowledging that not all players want to learn from their own mistakes, we strive to empower them with the wisdom of others' missteps, following the principle: forewarned is forearmed.
To enhance convenience, we categorize operators into distinct groups: reputable, unscrupulous, and contentious. The latter group includes operators who have occasionally raised suspicions about their integrity but not frequently enough to merit unequivocal condemnation. Nevertheless, these operators remain under our vigilant scrutiny.
Operators can find themselves on our blacklist for various transgressions against players in Canada, such as:
Delaying the rightful payout of winnings.

Using unlicensed software.

Employing unclear language in promotional and bonus terms.

Changing terms without informing players beforehand.

Setting excessively high wagering requirements.
Sometimes, players lament their inability to withdraw legitimately earned winnings from their online casino accounts. While casinos cannot openly deny payouts, there have been instances where operators intentionally prolong the payout process, including extended non-responsiveness to player requests or demanding an excessive array of identity verification documents. Such situations lead players to give up, preserving the issue—an outcome desired by dishonest operators.
The concern of unlicensed software has been addressed before. Operators' financial motivations often drive them to use pirated games, which tend to have lower player return rates than those offered by legitimate providers, negatively impacting players' winnings.
Promotional and bonus terms present another complex aspect. When a casino uses ambiguous language in these contexts, favouring the house over the player, suspicions of foul play arise. If operators secretly change terms related to bonuses and games, it further undermines trust.
Excessive wagering conditions are not uncommon either. Operators often pair steep wagering requirements with seemingly generous welcome bonuses, ostensibly prolonging players' gameplay. Yet, there are instances where elevated wagering ratios accompany relatively modest bonuses. Respected top 10 online casinos in Canada avoid such practices to protect their reputation and steer clear of negative portrayals in reviews.