One of the distinguishing features of Ruby Fortune casino from most of its competitors is the presence of a full-fledged mobile application available in the AppStore & PlayMarket. The application works equally well on all gadgets with iOS platforms (iPad, iPhone), Android & Windows. It's rare to find a casino that dedicates resources to mobile app development, but Ruby Fortune's one of them. And it's convenient.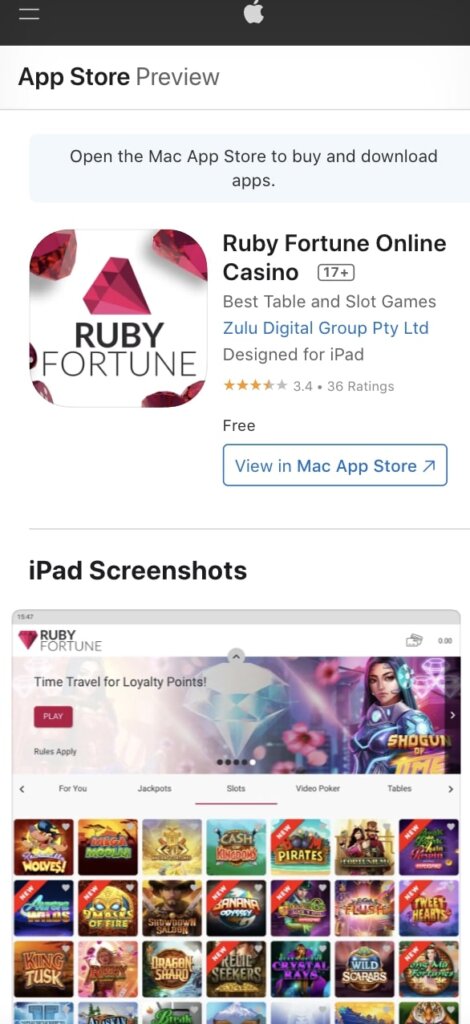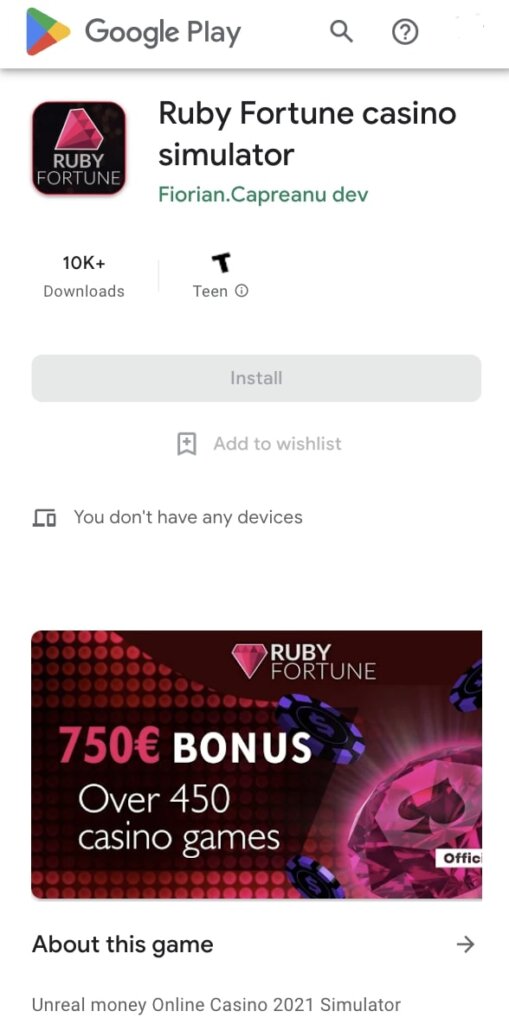 The casino also has a mobile version, optimized for all kinds of popular gadgets – smartphones & tablets. And the desktop version for personal computers and laptops. You'll not find a fundamental difference, the games of this online casino are equally well loaded everywhere. Also, don't forget that Ruby Fortune's powered by Microgaming soft. And this provider pays great attention to quality game soft. After all, in regions where the internet speed may not be very good, the games should not be too "heavy", since the download speed of the game is one of the important indicators for the online casino business.
Compared to many other online casinos, the range of Ruby Fortune games isn't as generous – not thousands of games, but about five hundred. But quantity will never beat quality. Microgaming as a provider of these games is an important advantage. In addition, Ruby Casino didn't blunder in terms of categories: everyone's favorite slots, table games for connoisseurs, live casino for atmosphere & other popular types of online casino games. The game RTP ranges from 95% to 98% & averages 96-97%.
Slots
Intuitive slots with an attractive design – you can rely on Microgaming soft, & Ruby Fortune didn't fail in choosing a gaming provider. Traditional machines with 3 reels, the most modern video slots – everything's at the gamblers' disposal. By the way, the provider's exclusive agreement with the operator means that, in addition to popular games, the provider provides the operator with unique games designed specifically for this online casino. Also, gamblers are offered exciting tournaments that are held online & test the fortunes of  most gamblers.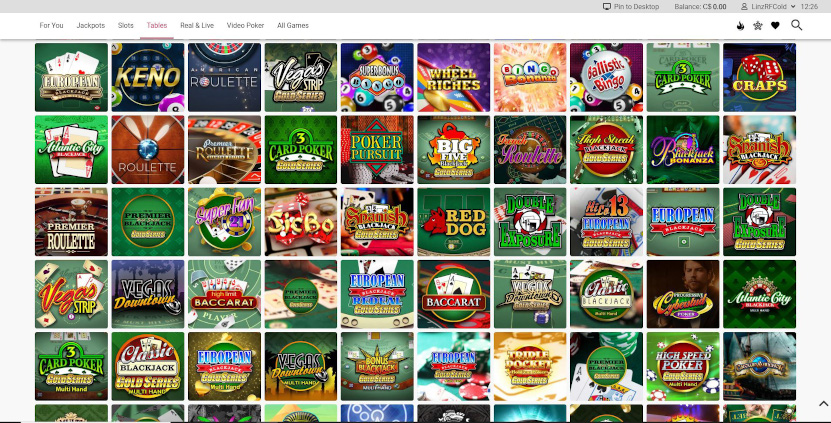 Table games
Table games are a treat for gourmet casinos. Here you should not rely only on luck, strategy & skills are important here. Thinking through the moves in blackjack, calculating the opponent's plans in poker is always very exciting. Just as exciting as relying on the mercy of fate at roulette or rolling the dice. No matter how you play Ruby Fortune, thrills are guaranteed.
Live croupier casino
With the advent of online casinos, the inconveniences that distracted many gamblers when visiting land-based casinos have disappeared: e.g., noise that prevents them from concentrating on the game. A nice alternative: place bets without leaving home, but interact with the croupier in reality, albeit remotely. Microgaming's soft allows Ruby Fortune to guarantee its gamblers an exceptional live dealer experience & keep the gaming experience alive.