Sony's latest PlayStation Showcase revealed news about new games and hardware accessories.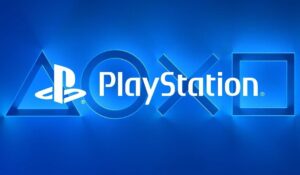 A multitude of exciting announcements took center stage at Sony's recent PlayStation Showcase. The hour-long online event provided insights into upcoming games for both the PS5 and PSVR 2 and surprised users with new hardware accessories.
Project Q & Wireless Earbuds
Take a sneak peek at new accessories revealed at today's Showcase — the Project Q device for playing games installed on your PS5 and streamed over WiFi, plus our first official wireless earbuds offering lossless audio on PS5 and PC.

More details to come in the months ahead. pic.twitter.com/0nzemSWSCV

— PlayStation (@PlayStation) May 24, 2023

PlayStation announced the launch of a dedicated device that would allow users to stream games from their PS5 console using Remote Play over Wi-Fi. The device, named Project Q, has an 8-inch HD screen and includes all the buttons and functionalities of the DualSense wireless controller. The device will have an LCD screen capable of running games at up to 1080p and 60fps over Wi-Fi. It will also incorporate the adaptive triggers and haptic feedback of the DualSense controller. Sony plans to release the Q handheld later this year. The final print at the bottom of Sony's presentation revealed that the games played on the Q device must be installed on a PlayStation 5 console. It is designed to complement the PS5 and not function as a standalone device like the Steam Deck, a phone, or a cloud gaming platform.
PlayStation also introduces its own set of wireless earbuds. Sony showcased its first pair of Bluetooth-enabled earbuds, which can be used with the PlayStation 5, PC, or the new Project Q handheld device. Sony stated that the earbuds will feature a new wireless technology developed by SIE, allowing them to deliver lossless audio with low latency.
Spider man 2

The Great Hunt Begins. We're thrilled to reveal the first-ever gameplay of Marvel's Spider-Man 2, coming fall 2023 on PlayStation 5!

Watch the extended reveal on YouTube: https://t.co/xS2SINmzXL#BeGreaterTogether #SpiderMan2PS5 pic.twitter.com/cfbpT4Phvb

— Insomniac Games (@insomniacgames) May 24, 2023

One of the brightest parts of the presentation was an exciting and extensive gameplay trailer for Spider-Man 2, captivating the audience with a glimpse of Peter's newfound symbiote abilities. Furthermore, the game's release timeframe has been unveiled. The release of Spider-Man 2 was set for the autumn season of 2023.
Metal Gear Solid 3
SNAKE? We meet again…

Metal Gear Solid 3 remake, Metal Gear Solid Δ: Snake Eater, is coming to Xbox❗️ pic.twitter.com/IwxrR8OOIp

— Xbox (@Xbox) May 24, 2023

Amidst the ongoing wave of remakes, the next entry to join the lineup is a fresh rendition of Metal Gear 3: Snake Eater. Whispers of this project had been circulating for quite some time. Konami has finally validated the rumours by officially announcing the game's development. Set to grace the gaming landscape on the PS5, Xbox, and PC platforms, details surrounding this revitalized version remain scarce for the time being.
Assassin's Creed Mirage
Assassin's Creed Mirage, coming October 12, 2023. #AssassinsCreed
Watch the full Gameplay trailer on YouTube: https://t.co/8mZopoeph7 pic.twitter.com/9T3FLW1TBf

— Assassin's Creed (@assassinscreed) May 24, 2023

There is also some great news for fans of Assassin's Creed! The long-awaited upcoming addition to the series, Assassin's Creed Mirage, has finally received an official release date. Mark your calendars for October 12th, as Mirage promises to reignite the essence of the earlier games with its immersive and straightforward assassin gameplay.
Resident Evil 4 VR
Become Leon S. Kennedy in Resident Evil 4 VR Mode, a free #PSVR2 update coming to the PS5 version of the game.

New gameplay revealed: https://t.co/1m5DXlYmLk pic.twitter.com/53KKYVm15D

— PlayStation (@PlayStation) May 24, 2023

The event revolved around captivating virtual reality experiences that completely immersed enthusiasts. A major highlight was the impressive presentation of titles for the highly anticipated PSVR 2, including the exciting announcement of a VR mode for the upcoming Resident Evil 4 remake. Additionally, an array of other captivating games like Crossfire: Sierra Squad and Synapse were unveiled, generating much anticipation among fans for their upcoming release. 
Fairgame$
Revealing Fairgame$, a new competitive multiplayer heist game 💵

Haven Studios shares the first details: https://t.co/iLaJ8h8nDP pic.twitter.com/13IWpSkDOw

— PlayStation (@PlayStation) May 25, 2023

The event also presented the debut release of Fairgames, the highly anticipated game from Haven Studios. Since Sony's acquisition of the studio in 2022, under the leadership of industry veteran Jade Raymond, Fairgames emerges as an immersive competitive multiplayer adventure centred around exhilarating heists. Creative Director Mathieu Leduc took to the PlayStation blog to provide exciting details, describing Fairgames as a chance to challenge conventions and assume the roles of modern-day Robin Hoods, adrenaline junkies, or even those enticed by the allure of extraordinary loot. Prepare to embark on daring infiltrations of forbidden locations worldwide, evoking the nostalgia of a child exploring a hidden treasure trove, all while Źunravelling the sinister schemes orchestrated by untouchable billionaires.
Marathon
Who among you will write their names across the stars?

Marathon – Coming to PlayStation 5, Xbox Series X|S, and PC.

🐛 https://t.co/e85eeKuZ02 pic.twitter.com/MVK1eTVxTH

— Marathon (@MarathonTheGame) May 24, 2023

Bungie, known for their highly acclaimed titles Destiny and Halo, is making an exciting comeback to the beloved world of Marathon, evoking a sense of nostalgia. Returning to their roots, the esteemed game developer is revisiting the sci-fi shooter that started it all. This eagerly awaited release is not limited to PlayStation alone, as Bungie is committed to ensuring broad accessibility by bringing the game to Xbox and PC platforms. Even more thrilling, Marathon will feature cross-play and cross-save functionality, allowing players to continue their adventures across different platforms.
Ghostrunner 2
Watch the trailer for Ghostrunner 2.https://t.co/Hmxq86A7Qd

Ghostrunner 2 offers even more replay value, as players can now play the campaign, climb the leaderboards, experiment with their playstyle, & try great side content.

Ghostrunner 2 launches in 2023!#Ghostrunner pic.twitter.com/wmM05RiNkY

— Ghostrunner (@GhostrunnerGame) May 24, 2023

Ghostrunner is the cyberpunk we deserve. Ultra-hardcore, ultra-fast, ultra-stylish action without the tinsel. With parkour! The first part, despite the difference in genres, many even compared it to Cyberpunk 2077. The second, we must assume, will be even better. The game will be released in late 2023 on PS5, PC and Xbox Series X|S.