What allows an online casino to get into the reviews in Canada?
Gamblers're unanimous in their requirements & expectations for the online casinos and expect independent evaluations from reviews. Specialists, in turn, are happy to provide it.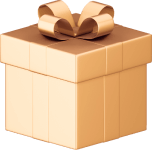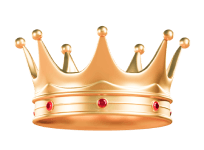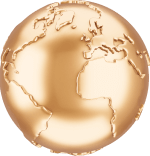 Elevating Casino Ratings for Informed Gambling Decisions
In the realm of online gambling, the pursuit of authenticity and impartiality defines each casino review site's mission. At RateMyCasino, our accomplished team comprises individuals deeply entrenched in the online gambling sphere, possessing an innate understanding of the gambler's perspective as avid enthusiasts themselves.
Beyond the casino review's mere operator portrayal, players anticipate insights into deceitful establishments that have garnered infamy due to fraudulent activities and dubious practices. Recognizing that not all players prefer to glean lessons from their own setbacks, we endeavor to empower them with the wisdom of others' missteps, adhering to the adage: forewarned is forearmed.
Streamlining information for convenience, we classify operators into distinct categories: reputable, unscrupulous, and contentious. The latter group encompasses operators who have raised occasional suspicions concerning their integrity but not frequently enough to warrant unequivocal condemnation. Nevertheless, such operators remain under our vigilant scrutiny.
Operators may earn a spot on our blacklist for any of the following transgressions against players:
Delaying the disbursement of rightfully earned winnings.
Employing unlicensed software.
Employing vague language in promotional and bonus terms.
Altering terms without prior player notification.
Setting excessively high wagering prerequisites.
Occasionally, players lament their inability to withdraw legitimately obtained winnings from their online casino accounts. While casinos are unable to overtly deny payout, instances have arisen where operators deliberately protract the payout procedure. This could involve extended non-responsiveness to player requests or demanding an exorbitant array of identity verification documents, resembling an attempt to emigrate rather than withdraw a mere $200 CAD. Such scenarios lead players to surrender, thereby preserving the issue—an outcome, incidentally, desired by dishonest operators.
The issue of unlicensed software is a concern previously addressed. Operators' financial motives often propel them to employ pirated games, which tend to exhibit lower player return rates than those proclaimed by legitimate providers, consequently adversely affecting players' winnings.
Promotional and bonus terms serve as another intricate facet. When a casino employs ambiguous verbiage in these contexts, skewing interpretations to favor the house rather than the player, suspicions of foul play emerge. Furthermore, if operators covertly modify terms related to bonuses and games, it further erodes trust.
Exorbitant wagering conditions aren't unheard of either. Often, operators accompany steep wagering requirements with ostensibly generous welcome bonuses, ostensibly lengthening players' gameplay. Yet, instances arise where elevated wagering ratios accompany relatively meager bonuses. Esteemed top 10 online casinos eschew such practices to safeguard their reputation and avoid adverse portrayals in reviews.